white fuzz 2015. used by the picturebooks. SPECIAL.
€

159.00
On sale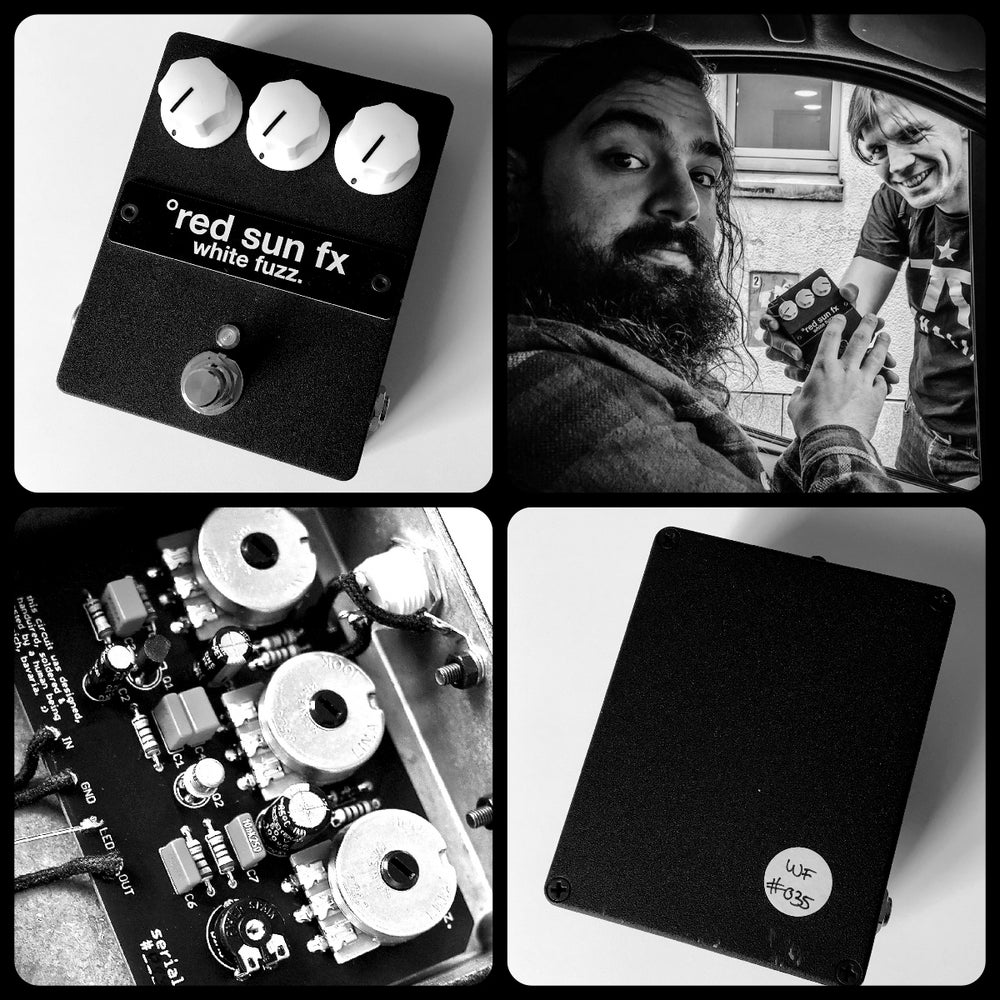 This Pedal was used by Fynn Grabke of The Picturebooks during the writing and recording process of their recent album "Home is a Heartache". It has some minor scratches and comes without bag & manual. It has been tested and is fully working like on the first day. We have provided new and exciting pedals for the next album so this pedal can be sold at a special price to support °red sun fx R&D.
About the pedal:
The WHITE FUZZ is loosely based on the classic 70s silicon Fuzz Face circuit but features a special circuit board, more versatile sounds and a tone control.
This pedal is used by The Picturebooks, Mount Hush & The Afghan Whigs.
Specs:
selected silicon transistors
circuit handwired on a special black circuit board
Switchcraft jacks, OMEG audio grade metal case potentiometers
professional grade footswitch, made in Japan by DeMont
True bypass with white status LED
rugged black powdercoated Hammond enclosure
laser-etched faceplate
Size with knobs/jacks: 116mm x 100mm x 52mm
screen printed cloth bag included
The pedal is powered environment & pedalboard-friendly by a 9V-Boss type jack.