white fuzz. Ltd. Edition by M.v.Haasteren #5 of 10!
€

269.00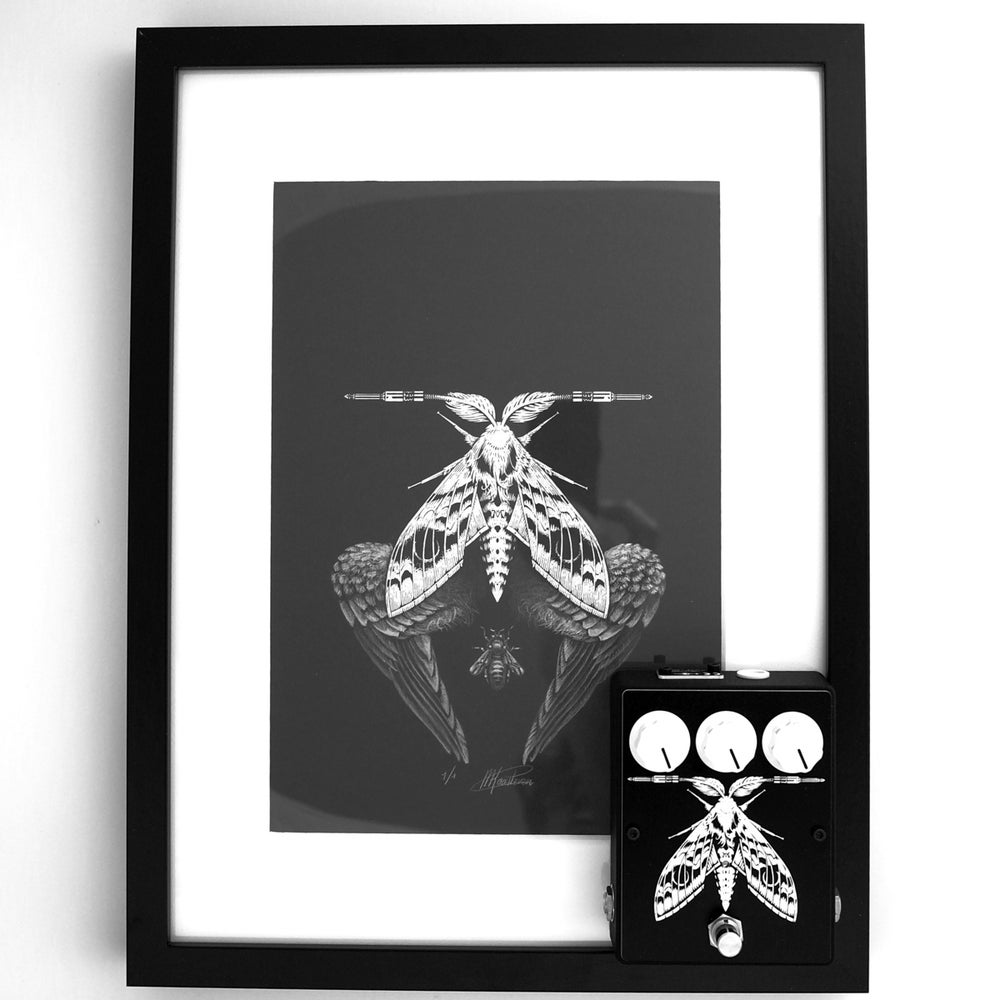 Our WHITE FUZZ pedals are released as limited artist editions of ten pieces on a regular basis. For this edition, Marald van Haasteren has contributed a stunning artwork. Marald has done designs for bands like Bolt Thrower, High On Fire, Wolfbrigade, Kylesa, Ortega, Baroness and many more. In addition, he has been designing shirts. And he is simply an amazing visual artist.
Marald's 'moth' design is inspired by the theme of fuzz and effects. The characteristic, fuzzy artwork is a perfect fit for this pedal. The WHITE FUZZ is a classic silicon fuzz design that is being used by Mount Hush, The Picturebooks and others.
In addition to the limited batch of ten pedals we also offer the design on a high quality screenprinted shirt.
Find more information and a video here:
Artist edition crowdfunding
This is serial #4 of 10 pedals with this artwork. In addition, you will get a unique framed print embellished an signed by Marald van Haasteren.